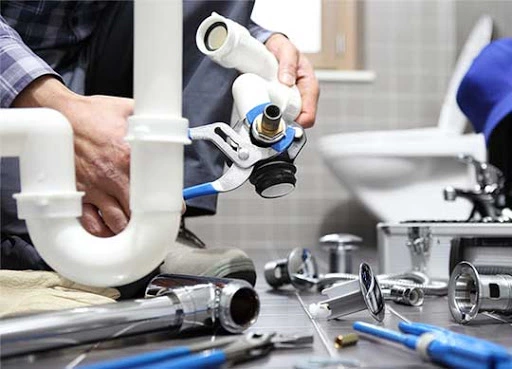 Prevention Better Than Cure
Plumbing is typically any system that carries water for various functions. Some of the most common functions include using it for heating and cooling, for removing waste, and water delivery. More functions of plumbing include: pipes, faucets, valves, fittings and fixtures, taps, tanks, and showers and all other systems where water needs to be distributed or drained. When it comes to plumbing repairs in Dubai, there is only one name that you need to trust – Just Just Spectrum. Our Plumbing services are among the most demanded out of plumbing companies in Dubai, with affordable service and expert plumbers at our disposal at short notice.
Plumbing issues can be something that can develop without prior notice, and you will notice that the water is not coming. There needs to be a lot done for you to maintain an efficient plumbing system. This means that there needs to be frequent plumbing done so as to prevent any faults, and this will in the long run save you a lot of money. You might think that a small leak is just a trifling matter, but it is certainly not. If treated ineffectively, the issue will likely exacerbate and you will be caught off guard when there is a full-scale plumbing problem. Therefore, it is quite essential that you have the number of plumbing services or plumbing companies in your hand, if anything occurs.
Finest Plumbing service in Dubai
Just Spectrum Plumbing services is one of the finest and efficient plumbing services in business anywhere in Dubai, here in the UAE. We are available 24/7 and can come over to your location in a jiffy. Our areas of expertise are vast and we can repair all kinds of issues ranging from water pump repair and maintenance, leaked faucets, showers, sink plugs and drains.
Our plumbers are experts with experience at plumbing and with them at the scene there isn't any issue which cannot be solved. They have routinely performed preventive measures and repairs and maintenance in homes and offices across Dubai on a weekly basis. This wealth of experience enables them to perform any Plumbing services, including:
Blocked Showers, sinks, drains and WC, Leaking water in walls, floors and ceilings, Faulty Flexible Hoses, Broken Fixtures, Mixer Taps and Gate Valves, Clogged and blocked waste pipes.