Welcome to Just Spectrum Villa Renovation services in Dubai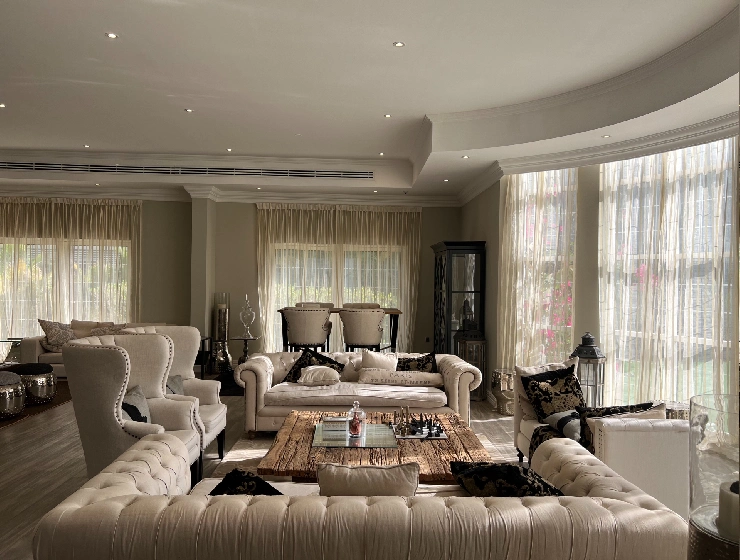 Just Spectrum is the top-rated villa renovation company in Dubai that uses state-of-the-art technology to transform your home into a luxurious masterpiece.
Dubai offers various opportunities for property renovation, and villa renovation is among the popular ones. There are numerous companies that specialize in villa renovation in Dubai, and one of them is Just Spectrum. Our team of skilled professionals provides high-quality villa renovation services to clients. The company offers a wide range of villa renovation solutions, including interior and exterior renovations, plumbing, and electrical works.
Why Choose Just Spectrum as your Villa Renovation Contractor ?
A fully comprehensive service
We offer a full range of villa renovation services, from design and planning to construction and installation. We understand that renovating your villa can be a daunting task, which is why we offer a stress-free experience from start to finish. Our team of experts will work with you every step of the way to ensure that your dream villa comes to life.
Whether you're looking to upgrade your villa for personal use or to increase its value for resale, our team of experienced professionals is here to help. We specialize in providing high-quality renovation services that will transform your villa into a luxurious and modern living space.
Our services include everything from minor updates to complete overhauls. We can help you with:
Kitchen and bathroom renovations
Flooring and tiling
Painting and decorating
Electrical and plumbing work
Lighting and fixtures
Custom cabinetry and built-ins
Outdoor living spaces
Affordable and reliable
We provide premium services at competitive prices, making us the go-to choice for those looking for quality and value. Our team of experts will work with you to create a customized renovation plan that fits your needs and budget. We also guarantee 100% customer satisfaction by using high-quality materials and cutting-edge technology.
Timely completion
Our team understands the importance of meeting deadlines, and so we are committed to delivering projects on time without compromising on quality. Our team will handle everything from the initial design consultation to the final installation, ensuring that your villa renovation is completed on time and within budget. We also offer flexible payment terms that make it easier for you to pay for our services.
Total transparency
At Just Spectrum, we believe in total transparency when it comes to our villa renovation services. Our team will provide detailed cost estimates and keep you updated throughout the entire process so that you know exactly what's going on at all times.
So why wait? Contact us today to schedule your free consultation and start your journey to a beautiful new villa.