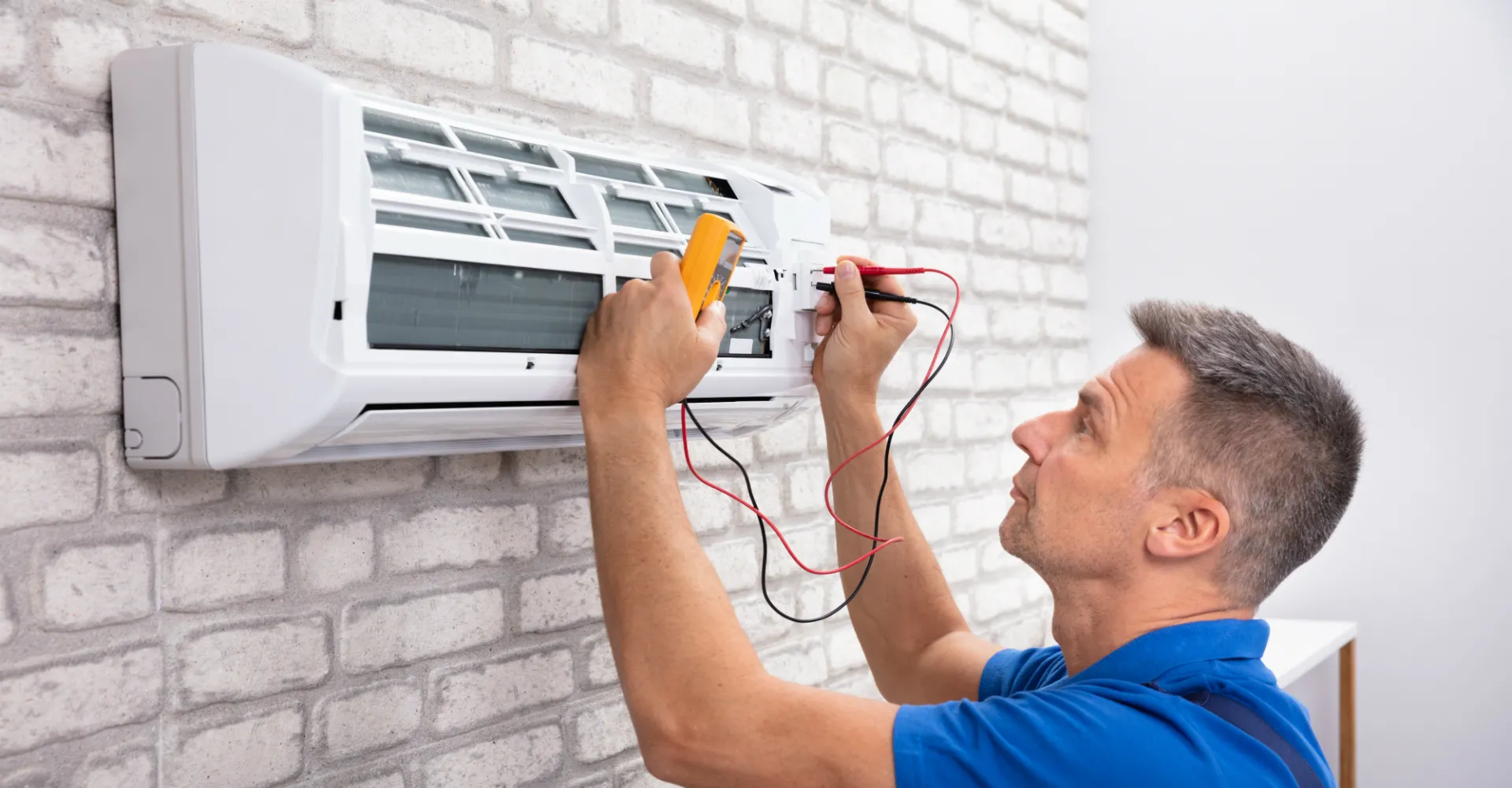 AC Maintenance
It is quite an imperative for you to take care of your air conditioning, for if you leave it as it is, you will end up spending quite a lot on AC repairs, especially when the summer comes along in the UAE. If you are having a contract with an AC repair services such as Just Spectrum, then you can avoid such issues in the future. And that is just what we have to offer.
If you were looking for professionals who were having vast expertise and experience, then you can stop your search, for we are going to give you the highest quality AC repair and maintenance. With us by your side, you can put your mind at ease as the problem will be resolved quickly.
Great Expertise
Here at Just Spectrum repairs and maintenance, we have a roster of highly trained and certified technicians who can deliver premium AC repair and maintenance services for all homes across the UAE. We are able to deliver you these air conditioning services:
AC Installation – By installing new AC units in your home
AC Repair – When you have an AC breakdown, we come and repair it immediately.
AC maintenance – We come over to come and maintain the AC to prevent any occurrence of faults.

Vast Knowledge
We are an AC repair and maintenance service with vast knowledge in our hands and experience. We have been repairing broken down machines, and applying preventive measures to avoid unnecessary faults from happening. Our technical knowledge of all kinds of scenarios has made us quite ahead of the pack and we know how to handle all situations, not limited to:
Fan coil and air handling maintanenance, Faulty temperature and pressure sensors, maintanenance air valves and filters, Loose fittings, Fan belts, Dust and sand built-ups, Blocked AC drain outlets, Starter motors, relays and timers, Thermostat, Air Diffusers and Filters